WHERE DID THEY COME FROM?
Modern brogues originated in Scotland and Ireland, where countrymen would make small perforations in their leather shoes to allow water to drain through when walking in wetlands. We wouldn't suggest trudging through a swamp in these bad boys anymore though, we add brogue perforations to our dress shoes to give them a little nod to history.
DIFFERENT STYLES OF BROGUES
There are lots of types of brogues to shop for, but the main difference is whether you choose a derby (shoe with open lacing) or an oxford (enclosed lacing). Both are great options when looking for a great pair of brogues for work.
To get a little more technical, there are even different types of brogue perforations - from a full brogue or wing tip brogue, the half brogue, quarter brogue and longwing brogue.
Full Brogue (Wing Tip)
Full brogues are the most iconic of the style and are characterised by the pointed toe cap with wing-like extensions that run along both sides of the shoe. When viewed from the top the toe cap looks as though it has a 'W' shape.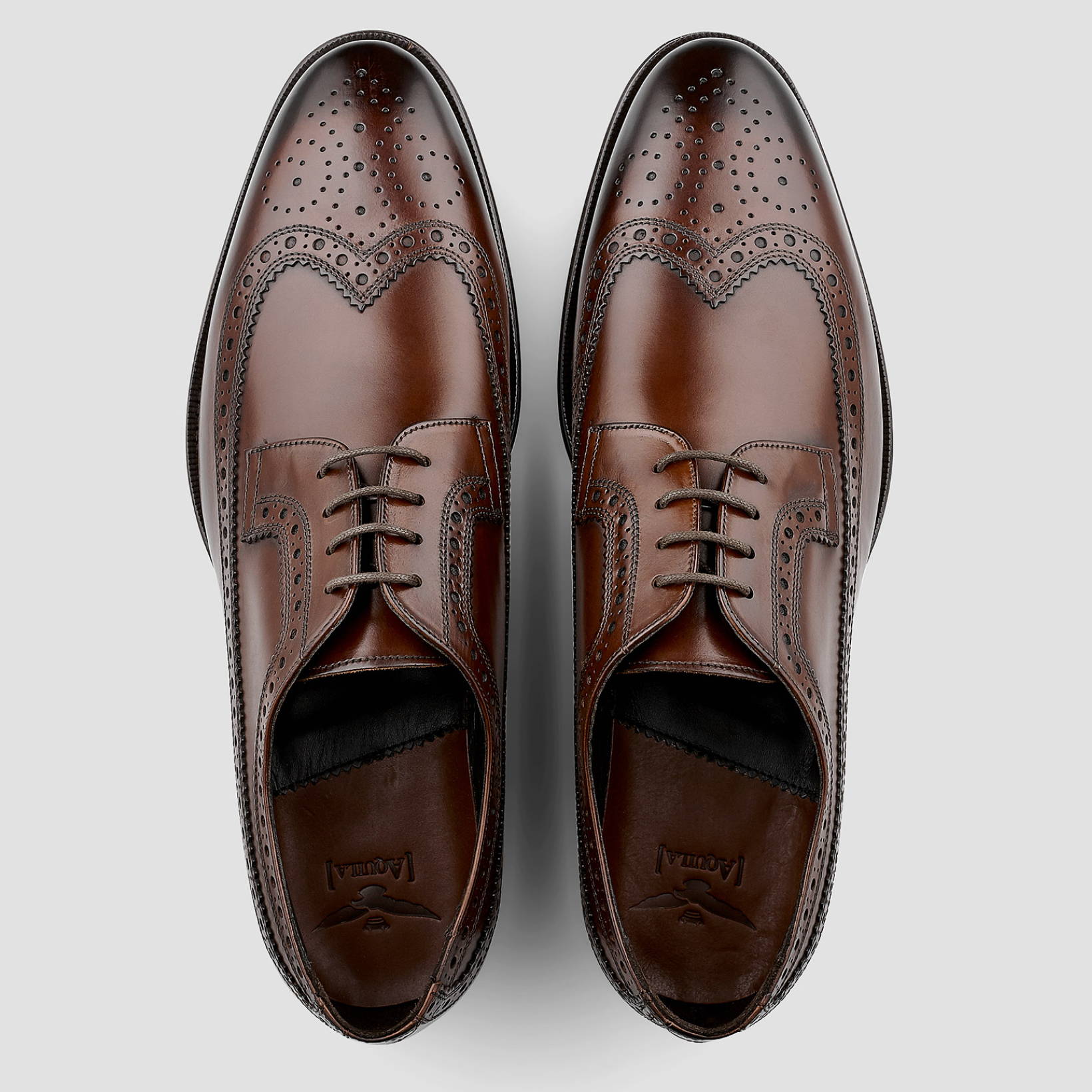 Half Brogue
The half brogue or semi-brogues are characterised by the toe cap with decorative punched detailing and serrations along both the toe cap edges and in the centre of the cap. Half brogues tend to be more formal than full brogues.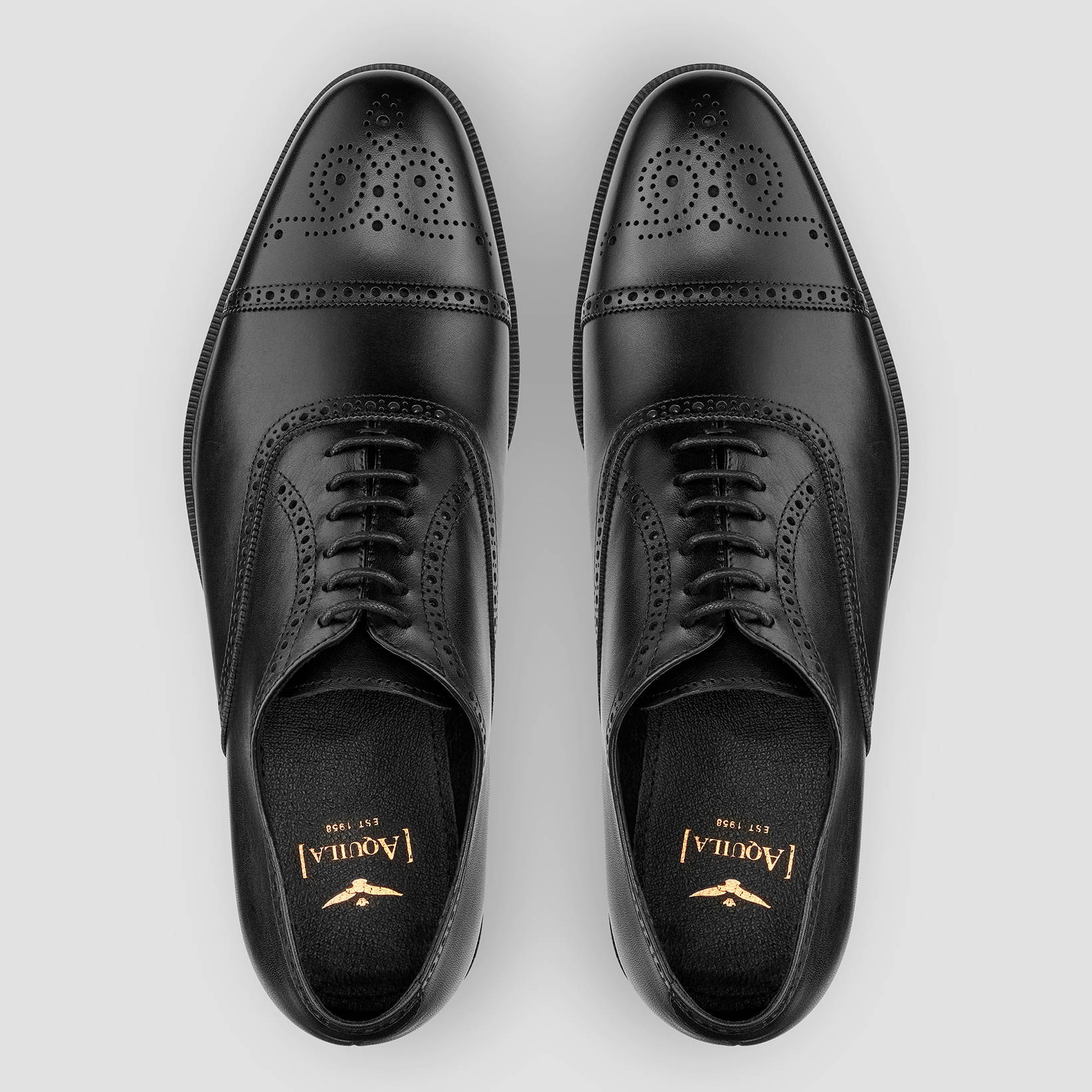 Quarter Brogue
Quarter brogues are defined by their straight toe cap with decorative detailing along the cap's edge, but nothing in the middle of the toe cap. As with the half brogue, quarter brogues are a popular choice for work wear because the full broguing can seem somewhat busy. Thus, the quarter brogue is the perfect dress shoe.
Longwing Brogues
Longwing brogues tend to be the least popular style (their popularity peaked in the United States during the '70s) and they are characterised by the fact that they have no toe cap patterning, just edge perforations.
HOW TO WEAR BROGUES
What was once a traditional workman shoe used for navigating the wet countryside of the UK is now a staple shoe for any office man. It's like they were always meant to be - a crisp suit and a brown pair of brogues are a match made in heaven.
You can dress brogues down though - a shoe that is a little more heavily brogued can be work with cuffed jeans or chinos and a shirt to a smart casual event.